Plant care and interior landscaping in Denmark
Install and service og office plants
Plant care in offices and business is our specialty. We work in every part of Denmark, from Copenhagen to Aarhus and from Aalborg to Odense. You can also rent or buy plants for offices in Denmark. Our focus is sustainability, simplicity and high quality.
We are experts in indoor plants. For over 25 years we have helped companies having a green interior and healthy indoor climate with plants and green walls. You can rent or buy our plants, green walls and other assortment – and we are also happy to help you with the plant care and plant service afterwards.  We have more than 80 local gardeners employed in all of Denmark that are ready to help you with a sustainable, environmentally friendly and reliable plant service in highest quality.
We are happy to help you. Contact us and we will have a free talk about your plant needs.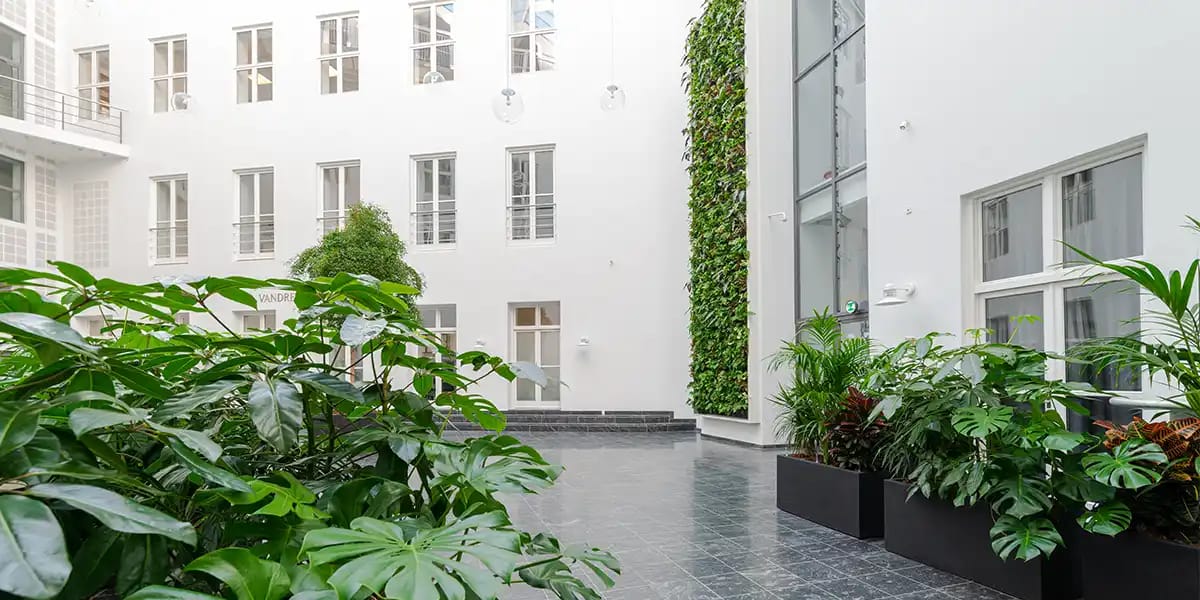 References for plant care:
We have helped companies in all of Denmark with their green needs and plant care. Today we have more than 4.500 companies that we visit every three weeks. That means we service more than 4 million plants each year.
Our clients are a wide range of small places like kindergartens and small offices and big well-known brands such as Google and Maersk. We have great experience in both traditional, creative and modern interior solutions, and we have a huge product range, so we will also find something you like.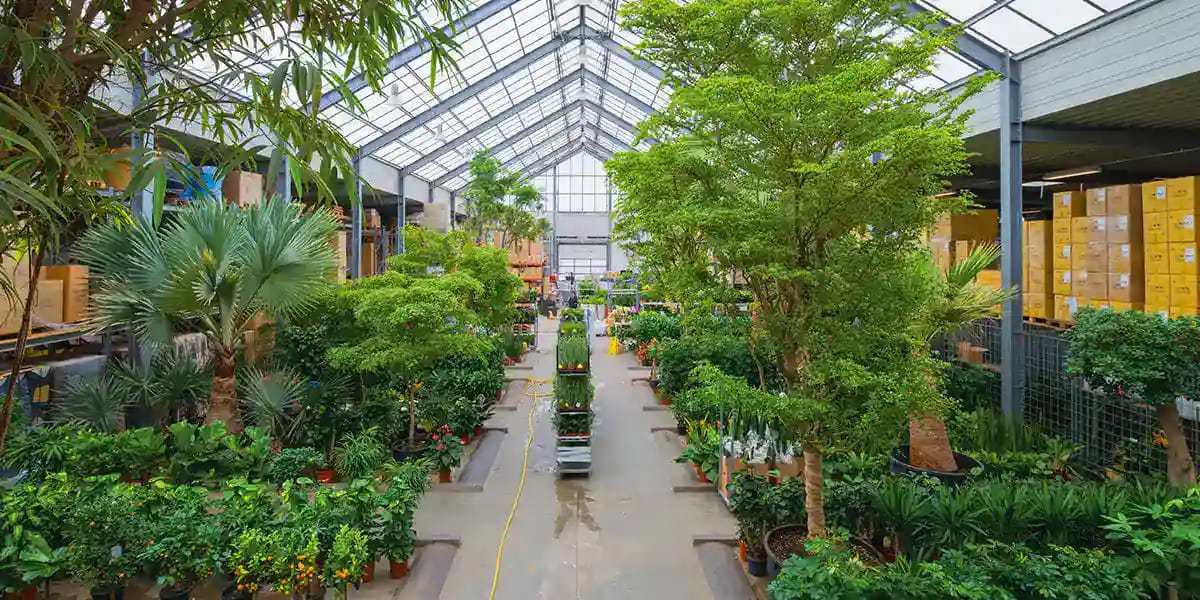 If you aren't sure what you are looking for or what style you want, then we have a page dedicated for inspiration. Here you can see some of the solutions we have made at other clients. You can also see our wide range of products from plants and pots to
green walls
,
moss walls
and
indoor trees
.Through our plant care and plant service we have great experience with a wide range of plants, so no matter what your style is and wishes are we can deliver and take care of it
Sustainable plant care in all of Denmark
We have plant care and plant service in every part of Denmark, from Bornholm to the northern Jutland. We have local gardeners employed that live close to the clients they take care of. Thereby we can minimize both our waste time and our climate imprint. These deals are managed from our service centers in Aarhus, Kolding and Køge.
Sustainability is important for us, as are environmentally friendly solutions. That's why we use biological control and products like pots made from recycled plastics. We minimize our transport and are always looking into more and greener alternatives.